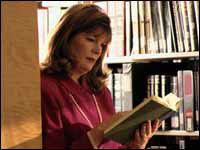 Everything you wanted to know
(about printing that is)
but were afraid to ask!
If you don't see what you need – call or contact us online.
How long does it take for you to complete my order?
There really isn't a short answer to this question. Some jobs can be produced in minutes and some jobs may take days. Let us know when you need your job completed and we'll let you know if it can be done. We go to great lengths to meet your most stringent demands.
What is a "proof"?
For us, a proof is a sample of your job. Unlike offset printers, our digital printing process allows us to print a single copy of your job, usually on the same paper and printed on the same device that will print the final job. If you like the proof, you'll love the final job.
Why do I need to look at a proof if I've already given you everything I need to have done?
We employ human beings to produce your work and, last time we checked, humans are not perfect. Additionally, since we normally print your proof on the same stock as the final job things might look different from what you expected. Also, it's amazing the mistakes that become visible on the printed piece that were never noticed when the job was being prepared.
Your approval on the final proof is assurance that you have looked over every aspect of our work and approve it as accurate. It benefits everyone if errors are caught in the proofing process rather than after the job is completed and delivered.
Do I still need to approve a proof if I bring my work in on disk?
Absolutely. Things look different in print than they do on your computer screen. Even if you have a laser printer handy, our digital presses are calibrated to produce a professional result.
There's also a chance that your disk or submitted file(s) don't have everything we need to print your job correctly. A missing font or high-res graphic image can cause your job to print incorrectly.
How do I go about getting an estimate from you?
Well, since you are here, we could suggest you use our
online estimate request form. And for simple jobs that may just be fine. However, in order for us to do our job, we would prefer to have the opportunity to discuss it with you. That gives us a chance to make suggestions on how to get the best possible result for the most reasonable price. So, give our Customer Service Representative a call at 703-478-5252.